After a big derby win against Inter, Milan looked excited to face Salzburg in the opening match of this season's Champions League.
The Rossoneri were keen to do better than the previous season as they finished last in the group, but their opponents were not a team to underestimate as they reached the playoffs last season, eventually losing to Bayern Munich.
The game started in the usual Champions League style with high intensity and both teams are battling for the upper hand. Salzburg hit the first kick as he managed to advance through Okafor, who took advantage of Bennacer's negligence and then easily beat Kalulu before putting the ball into the net.
Alexis Saelemaekers managed to put Milan back in the game after ending a superb attack with Rafael Leao in the assist. In the second half both teams had chances but there were no more goals as the end result was one point each. Here are five things we learned…
1. Too much intensity
You often see teams pressing like Salzburg, especially in the Italian Serie A. The Rossoneri faced an organized and frantic press at work and it really affected their way of playing.
Pioli's men struggled in the build phase as they failed to move the ball quickly and escape the pressure efficiently. Salzburg's goal also came due to the good pressure shown by the team, forcing Bennacer to make a mistake.
Milan will need to adapt because most of their Champions League matches will be more intense (Porto for example last season, which was supposed to be the "easiest" game) and they will need to improve moving the ball with fewer touches.
When the team ran away from the press, there were too many moments when individuals wanted to take on the entire opposing side, as it seemed at times, and this eventually led to the ball being abandoned. The players may have been determined to do better in the competition this time around, but they need to keep their cool and play cool to move forward.
2. Failed to produce
After the good showing against Inter, Milan's attack decided to stay away from this attack because they hardly created anything serious. De Ketelaere was practically invisible on the pitch as he did nothing and failed to involve himself in the match. Yes, he did a nice click in building the target, but that was pretty much it.
Olivier Giroud also seemed lost as he barely got involved. Rafael Leao tried to take on more responsibility on the left and managed to get an assist but at times it seemed like the Portuguese was trying a bit too hard in situations where merging with his teammates was the obvious choice.
Alexis Saelemaekers did well and was an outstanding performer from the group. He got his target and tried to make things happen but he lacked the finishing touch most of the time. However, he showed a lot of desire to be on the ball and often managed to beat his really promising player from the Belgian.
3. Put in the destination
Sergino Dest came off the bench to replace David Calabria on his Milan debut. His first touches were a little weak, but then he improved over time. He made some speed on that right side and didn't seem afraid to run into his leg.
The Barcelona loaned player showed quick feet and a nice dribbling that will definitely come in handy when Pioli wants his right side to be more offensive and that was a big problem.
However, a positive outing from Dest who looks fit and ready to go and hopefully will push Calabria to raise the bar now that there is competition in the field.
4. Not completely clicked
Divock Origi has yet to produce anything worth mentioning in red and black. He came off the bench, replacing Giroud, and on paper it was a great substitute who had to pump some speed into the attack.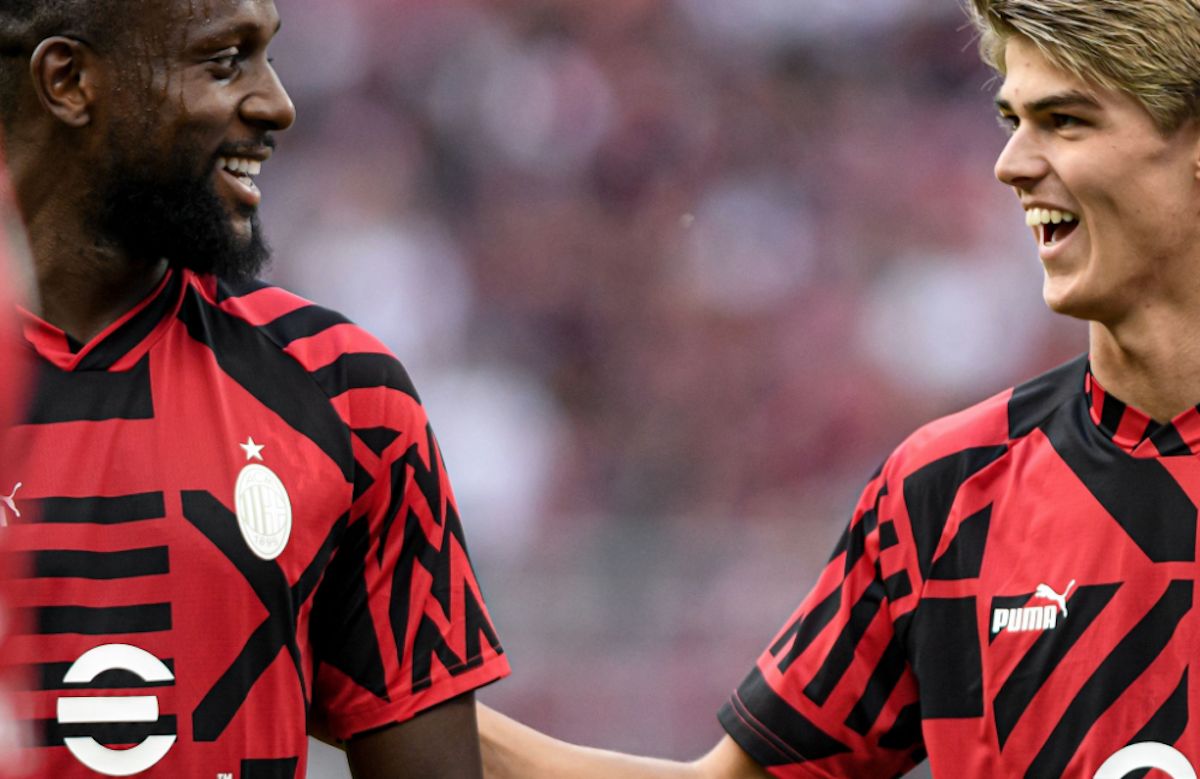 Indeed, Origi faced a disaster of performances as ball control disappointed him on several occasions and when he had the opportunity to fire a shot he missed.
It is also worth noting that the harmony between him and his teammates is clearly still lacking, but the striker has a lot to do if he wants a bigger role in the team.
5. Solid introduction
Tommaso Pobega came onto the field in the second half and ruled out a few unimpressive shots he made well. He had a physical presence and managed to get the ball back on several occasions, he also made a couple of mistakes along the way, something he has to work on or he will collect yellow cards.
However, he did a good job moving the ball and there were some lovely moments when he kept it simple and played with one touch which actually overcame the pressure of Salzburg and gave some direction to Milan's attacks.
Although not spectacular, Pobega was strong against a team that could barely lose at home. In fact, Milan is the 36th team in a row that goes to the Red Bull Arena and leaves without a win.